BOOKING ROOMS
This centrally located, luxury accommodation is the perfect choice for your getaway trip, weekend with close friends or business trip.
Booking Rooms has an exclusive location. Located near the old fortress Kalemegdan, and just 50 meters from the main pedestrian zone Knez Mihailova Street, you can hardly find a better location than this!
In luxuriously equipped rooms guests have LCD TVs with cable channels, air conditioning and a fridge. The bathrooms are characterized by unique ceramics, with free means of hygiene. All guests have free Internet access and the use of a massage chair.
Our front office staff is at your disposal 8am – 10pm, 7 days a week.
Total capacity – 22 pax
Check our elegant and spacious rooms: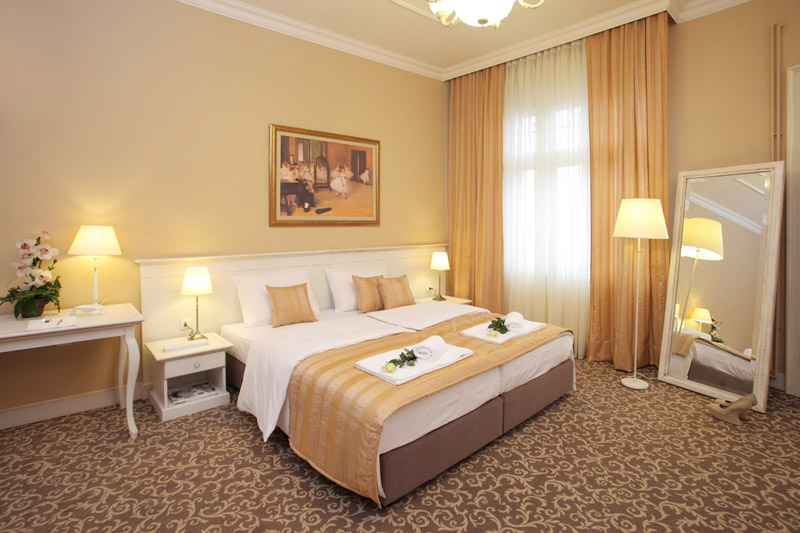 SUPERIOR ROOM
This room type is inspired by the sense of luxury and comfort. Superior rooms are spacious and elegantly designed ensuring the perfect stay. 
Room occupancy: Single, Double, Triple, Quadruple 
Room features: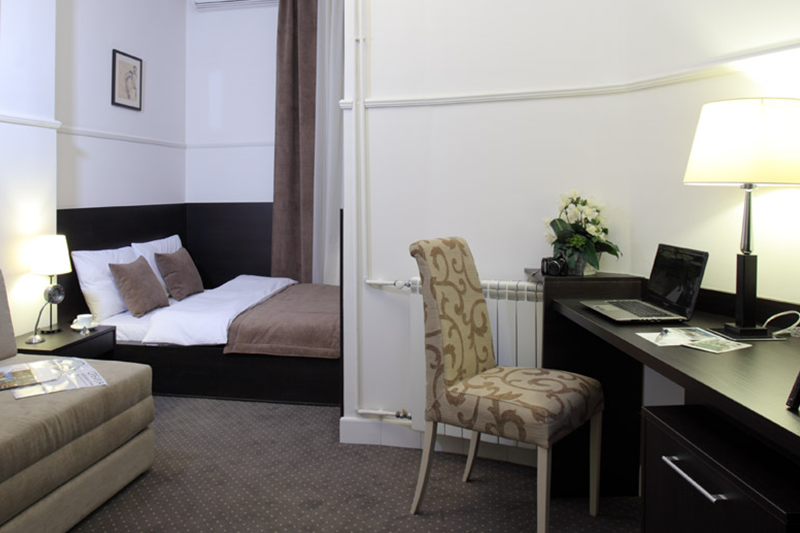 ECONOMY ROOM
Designed to meet the needs of a modern traveler this charming and tastefully furnished room ensures a calm and relaxing atmosphere. 
Room occupancy: Single, Double, Triple 
Room features: 






FAST AND EASY CHECK IN
Meeting the needs and expectations of guests is the core duty of our team.
We are eager to provide quality and efficient service to all our guests without complicated procedures at the reception. We know you are tired and just cannot wait to enter your room. When you arrive at the address, you are just a step away from starting your vacation.
You can access the building, as well as the room, using a keypad at the entrance door.
Make a call using the door phone at the entrance, and follow instructions of our Booking Belgrade staff member.
RECEPTION
Our Booking Belgrade front office staff is located at office 150m from the property at Rajićeva 18 street.
Polite and dedicated front office team is pleased to welcome and assist you during your stay. Booking Belgrade team members have great suggestions on how to spend your time in Belgrade. Feel free to consult with them about historic sites, vantage points, best traditional restaurants etc.
Booking Belgrade customer service is available 8am – 10pm, 7 days a week.
We are happy to make your stay one to remember!
For contact please call +381 63 29 39 39 or make a call using the door phone at the entrance door.
MASSAGE CHAIR
Booking Rooms offers a massage chair free of charge.
You can enjoy a relaxing massage anytime during your stay. This high quality chair massages the back, the neck, shoulders, has an effect on the entire body and melts away the stiffness.
TRANSPORTATION
Upon request, we can arrange shuttle service for an additional cost.
Please, feel free to contact us for any further details.
HOW TO MAKE A RESERVATION
Booking Belgrade offers different types of accommodation in central locations. We host all types of individual and group bookings.
In order to make a reservation simply use the booking form on the website or contact us at info@bookingbelgrade.rs or call us +381 63 29 39 39.
BOOKING ROOMS CONTACT
Accomodation address: Kralja Petra 30, Belgrade
Reception address: Rajićeva 18, Belgrade
Email: info@bookingbelgrade.rs
Reservations and sales: +381 63 29 39 39